Anxieties are super high for a lot of people at the moment. What could make it better? Dogs made of cloud-like fluffy goodness (aka Samoyeds). Just a cute widdle fluff ball full of smiles and laughter and happiness.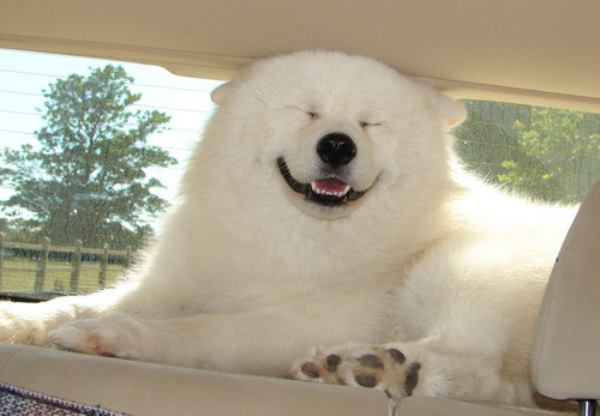 Check out this sweet, giant pup: Take a deep breath, smile, and let this furball make you feel alllllll better:
And it your emotions go from miserable to happy-cry, just let it happen.
I hope this post has made you feel much better, fellow humans.