Why would a cat sit down on a cushy couch or a fluffy pillow when they can get cozy on the keyboard you're using to write important emails, right? What on earth is their thing with keyboards?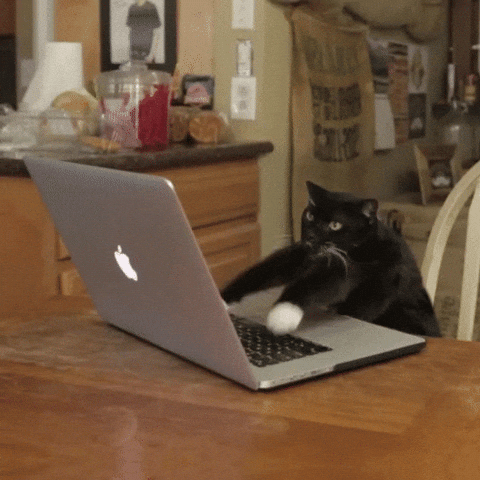 https://twitter.com/JaiBroome/status/776155181557874688
Seriously, what is the deal with cats and keyboards? Are they trying to sabotage us?
Cat walks on keyboard, finds web conference. pic.twitter.com/kkZyYKhgKB

— Lauren Pittenger (@laurenpittenger) August 19, 2016
SERIOUSLY, cats. What's the deal?
the real challenge, however, now begins: will the cat stay off the keyboard long enough to not end the game?? pic.twitter.com/m7VUe2MfEb

— Low Fat ham (@low_fat_ham) August 31, 2016
Sometimes, though, it's pretty cute, I guess.
It's kind of hard to be mad when they're so…fluffy.
Honestly, sometimes, you jut have to let them win.